Portable Power Towing Box
Modular design can increase output power and expand capacity according to actual needs
● High safety and long life Lithium iron phosphate battery core with high consistency, safety and reliability.
● Support a variety of charging methods such as commercial power, solar energy fast charging and car charging, which can provide uninterrupted power consumption for outdoors.
● Towing box design is convenient to carry and transport. Fire-proof and wear-resistant insulating shell ensures the safety of electricity consumption.
● It has complete short circuit protection, over-voltage and under-voltage protection, overload protection, reverse irrigation protection and other protection functions.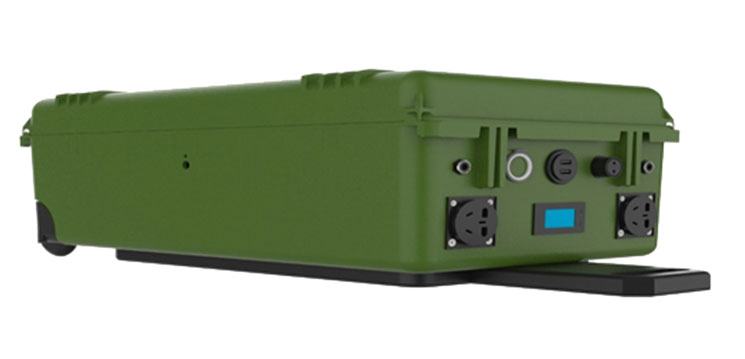 Model #
PMB-3-P100-TB
Cell type
LFP Cylindrical Cell – 3.2 V 50Ah
Rated capacity
100 Ah
Rated total energy
2.56 kWh
Rated voltage
25.6 V
Voltage range
21.6 ~ 29.2 V

Photovoltaic

Power Generation

Parameters

Maximum output power
140 W
Operating voltage
12 / 24 V
Max. charging current
20A

AC Side

Parameters

Peak output power
3000 W
Rated output voltage
220 V AC ± 5%
Output frequency range
50 Hz ± 0.3 Hz
Efficiency
Input > 95%;  Output > 90%

System

parameters

Weight
25 kg
Dimensions (H*W*D)
550 * 305 * 203 mm
Protection level
IP 54
Cooling mode
Natural cooling
Running environment

Charging: 0 ℃ ~ 55 ℃

Discharging:-20 ℃ ~ 60 ℃

Storage:-10 ℃ ~ 45 ℃

Operating humidity
5~95% Relative humidity
Communication mode
CAN, RS485,RS232
● Support 1-8 power modules to be stacked arbitrarily;
● Intelligent adjustable speed fan is adopted to dissipate heat efficiently and prolong the life of the system;
● Advanced MPPT technology, tracking efficiency up to 99.9%
● Optimum power quality performance
● Wide operating temperature range
● Wide input voltage range
● High efficiency
● Robust protection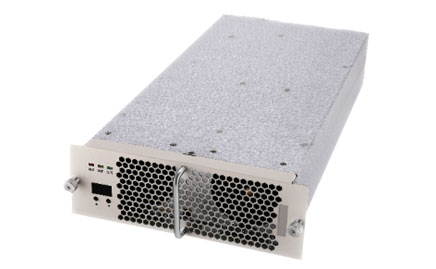 Connection type:U/V/W+PE
Voltage rated:400V+20%
Voltage –derating:270V~490V
Input frequency:50Hz/60Hz+10%
Constant power:20kW
Max input current:40A
Power factor:≥0.99
                         (Maximum value)
THDi:≤5%
Max. efficiency:≥95%
Voltage range:250~1000Vdc
Max current:73A
Current accuracy:≤±1.0%
Voltage accuracy:≤±0.5%
Current accuracy:≤±1.0%
Operating temp. range:-40 ~+55C,
                                           w/o derating
Operating humidity:0~95%
Operating altitude:≤2000m
Dimension ( W*D*H) :248*461*84mm(Excluding handle)
Degree of protection:IP20
Cooling method:Forced air cooling
Noise level:≤65dB
Weight:10kg
Communication:CAN2 .0A. CAN2.(Connector)
LED status indication:Run /Fault/Protection
Input circuit protection:built-in SPD. Fuse. Varistor
Output circuit protection:External fuse, Anti-reverse circuit