EV Charging Extension Cord & Adaptors
● Type 1-to-Type 2 & Type 2-to-Type 2
● Plugs with a thermoplastic shell and pins made of silver-plated copper alloy to survive 10,000 ● plugs and unplugs.
● The ergonomic design makes comfortable holding and plug and unplug easy.
● Compatible with electronic locks on the EVSE or the EV.
● The current of the Type 2-to-Type 2 EV charging extension cord can be one or three phases.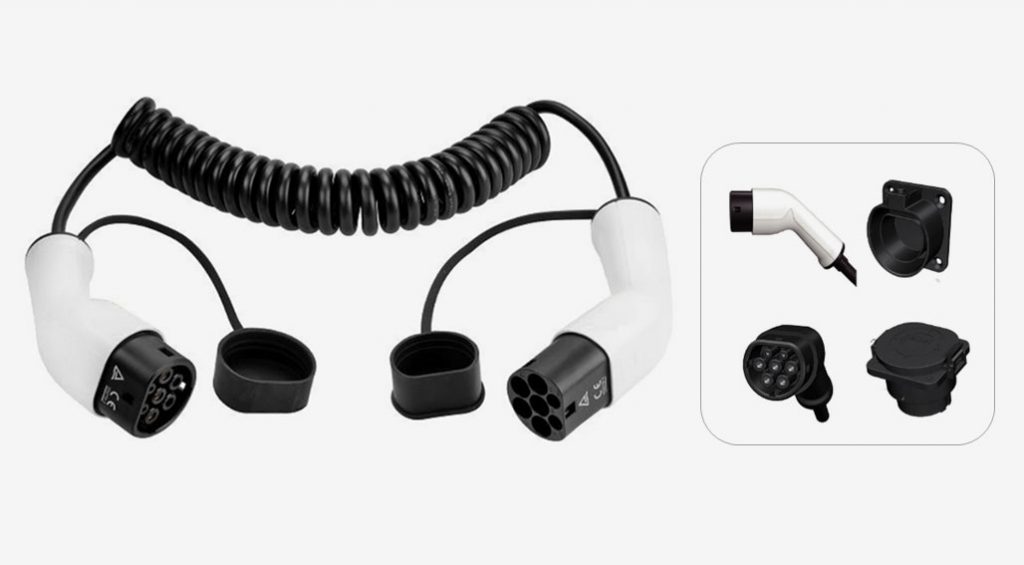 Extension Cord Specifications
Rated Current:16A/32A
Output Power: /
Working Voltage:250V/480V
Working Temperature:-30c-+50℃
Impact-resistant:Yes
Anti-UV:Yes
Protection Level:IP54
Certification:CE, TUV, CB
Pins:Copper alloy
Plug Shell Material:Thermoplastics
Cable Jacket:TPE /TPU
Cable Length:5m (customizable)
Cable Color:Black, orange, green, etc..
Warranty:24 months
● Compact appearance & easy to carry, for using charging stations with different standards
● Type 1 & Type 2 adaptors for 250V 32A
● CCS1 to CCS2 adaptors for 1000VDC 150A
● Mechanical Life >10000 times (Unloaded)