Staff development with IATF 16949 training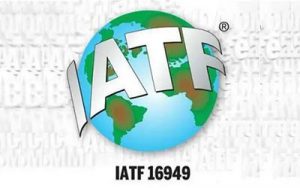 In October 2016, the International Automotive Task Force (IATF) announced the transition from ISO/TS 16949:2009 to IATF16949:2016.
According to "IAFT Transition Strategy Rev2",dated 22 November 2016:
● All organizations seeking initial certification can be certified to ISO/TS 16949:2009 until 1 October 2017, after which no audits shall be conducted to ISO/TS 16949:2009.
● Organizations certified to ISO/TS 16949:2009 shall transition to the new IATF 16949, through a transition audit in line with the current audit cycle for ISO/TS 16949:2009.
● All certificates to ISO/TS 16949:2009 will no longer be valid after 14 September 2018.
● A transition audit shall only be conducted by qualified 3rd party auditors who have already demonstrated their competence to audit against IATF16949.
To upgrade the knowledge and qualifications of its technical and quality staff, SHENTOU organized a three-day intensive training on the transition to IATF 16949 from May 23 to 25. All attendees successfully completed the training and received qualification as Internal Auditors.
Building better quality management and service teams, SHENTOU continues to help more Chinese suppliers to increase their export to the world market by improving their internal quality management systems.
SHENTOU engineers participated actively intraining