The Original UDA — Urea Dosing Pump for SCR System
Shentou's Investment Banking team has recently helped the leading Chinese exhaust after-treatment system supplier Anhui ActBlue Co. Ltd. to complete the acquisition of the commercial vehicle SCR business unit of the Continental subsidiary Vitesco Technologies, including Vitesco's factory in Faulquemont, France.
Now part of ActBlue, the former Vitesco French plant has been producing the original urea dosing pump for SCR, the UDA, with EMITEC technologies, and supplying to top OEMs in Europe and the US since 2010. Shentou Supply Chain Management has now become an exclusive partner of the French factory to market and sell the UDA for the global aftermarket except the US.
The UDA for aftermarket, the exact same EMITEC OE product, is still been produced by the former Vitesco French factory and will be locally delivered and serviced in Europe. Shentou Supply Chain has teams in both Europe and China that are ready to support the aftermarket customers who are interested in the product. Attached is a flyer for more information about UDA1.
Please send your inquiries for UDA to us if you are interested.
Email:sales@shentou.com
Ref.: SP-07A-2022 Date: July.4th, 2022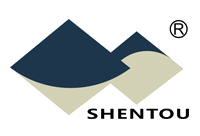 THE ORIGINAL UDA —
UREA DOSING PUMP FOR SCR SYSTEM
FOR COMMERCIAL VEHICLES
OEM # UDA1J233
REF # A034J233
A063J575
5273338
√The ORIGINAL EMITEC/Vitesco technology & genuine OE product for aftermarket
√Produced and serviced by the original factory in Faulquemont France
√Supplying to top-tier American/Europe OEMs since 2010
√One of the most matured Urea Dosing Pumps in SCR system for aftertreatment worldwide

THE EMITEC UDA IS DESIGNED TO DELIVER A UREA FLOW DEFINED BY THE DOSING STRATEGY LOCATED IN THE DOSER.
The UDA uses the air supplied by the system to bring the dosed volume of urea to the injection nozzle.
The UDA has a heating device that allow the system to operate with outside temperature down to -40°C when the system is supplied with urea at more than +5°C.
The UDA integrates its self-diagnostic procedure, informing the system about its status by sending OBD/diagnostics telegrams over the CAN bus.

PLEASE CONTACT SHENTOU TODAY FOR SPECIAL OFFER!
SHENZHEN SHENTOU SUPPLY CHAIN MANAGEMENT CO., LTD.
Europe Lukas Lu
Frankfurt, Germany
Mobile: +49-162 1998116
Email: gx.lu@shentou.com
China (HQ) Sean Young
Shenzhen, China
Mobile: +86-13923415730
Email: s.young@shentou.com
Ref.: SP-07A-2022 Date: July.4th, 2022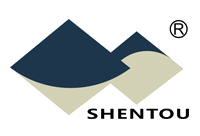 THE ORIGINAL UDA —
UREA DOSING PUMP FOR SCR SYSTEM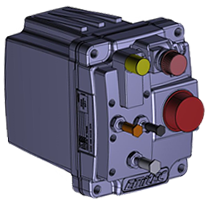 Warranty: 2 years
Packing: 60pcs per Euro Pallet
Lead time: 6-8 weeks after confirmation
Local delivery in Europe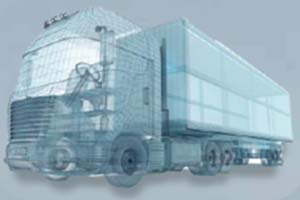 Chapter
Features
Units
UDA 7.5-OX-24
REGULATION
Applicable for
 
Euro 4 & Euro 5
MEDIA
Urea Max flow
ml/h
7500 ml/h
Urea temperature range
℃
+5 to +55
Air consumption
Nl/min
12,5 < Qair < 20
(25max during purging)
PERFORMANCE
Suction capacity
(relative to ambient)
mbar
dry condition: -200 max
wet condition:-400 max
Accuracy
static %+/-
±5% when new +10% when old
(after lifetime conditions)
Altitude
m
No performance degradation at altitude ≤ 1500m
Maximum time to get UDA ready to dose after freezing
min
30@ -20℃
Internal heating
 
Electrical
LIFETIME
Urea used during vehicle life time
m3
10
Serviceability
Y/N
N
ENVIRONMENTAL
CONDITIONS
Storage condition
 
Storage temperature 0 to +45℃ 0 to 80% HR
protected from weather in dry, non-salty and clean environment
Storage time
year
1
Operating temperature range
℃
-40 to +85
International Protection Degree
 
IP 6K9K
Max Relative humidity
%
95
OTHER
Overall dimensions
mm
184x144x247
Weight
Kg
4,6
Operating voltage range
V
18 to 32 (27.6V nominal)
E-marking
 
Yes
EMC specification
 
2004/104/EC
ECE R10 rev5
RIGHT QUALITY, BEST SERVICE!
Copyright © 2022 Shentou. All Rights Reserved. Names and part numbers of third party manufacturers shown are to identify the equivalent compatible Shentou products and such use does not imply any connection with such manufacturers. All names and parts numbers offered for sale by Shentou are made on behalf of Shentou and are not original parts.