Ref.: SP-19-2022 Date: Aug 30th, 2022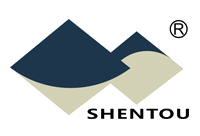 Premium Fashion Tool Bags
We do OEM for well-known brands. Professional kit, very durable.

12″, 600D polyester,3 main compartments,13 external pockets, 4 internal pockets and 15 loops, Reinforced sices and bottom, 2 plastic feets

18″open Tote Tool Bag With Removable Flap
18″,1680D polyester,8 external pockets, 9 internal pockets, 24 loops, removable tool wall, plastic base, with shoulder strap

18″ GATE MoUTH TOOL BAG PLUS WITH HARD BASE
18″, 600D POLYESTER, HIGHER HEIGHT FOR BIGGER VLOLUME, 12 EXTERNAL POCKETS AND 1O INTERNAL POCKETS, WITH SHOULDER STRAP AND HARD BASE

20″, 1680D polyester, 13 external pockets, 12 internal pockets, extra large center compartment, reinforced PP bottom

60OD polyester, two large center compartments, 5 external pockets, 55 internal pockets and 10 loops, sponge airing system in the back and belts

22″, 6O0D polyester,foldable, reinforced sides and bottom, 2 internal compartments, 4 outside pockets.

PVC Coated polyester 600D

Tool Roll Pouch With Zipper Pocket
water-proof PVC Coated Polyester 1680D

600D Polyester+Mesh Cloth+Leather
● Price will be based on FOB China port;
● Lead time: about 60 days.
● MOQ: 500 pcs (in Neutral package) ;
● per pair in a poly bag, then 6 sets in a carton.
More models are available upon request!
Copyright © 2022 Shentou, All Rights Reserved. Names and part numbers of third party manufacturers shown are to identify the equivalent compatible Shentou product and such use does not imply any connection with such manufacturers. All names and parts numbers offered for sale by Shentou are made on behalf of Shentou and are not original parts.