Shentou now carries a complete line of premium heater series ( including industrial oil heaters, industrial gas heaters, industrial fan heaters, and dehumidifiers), for heating in Warehouse, Factories, Workshops, Farm, Plant, etc.
The heater quality and performance fully match international standards, such as CSA, UL, ETL, GS, CE, SAA, CB, EMC, LVD, ROHS, PAHS, REACH, etc., while the prices are very competitive.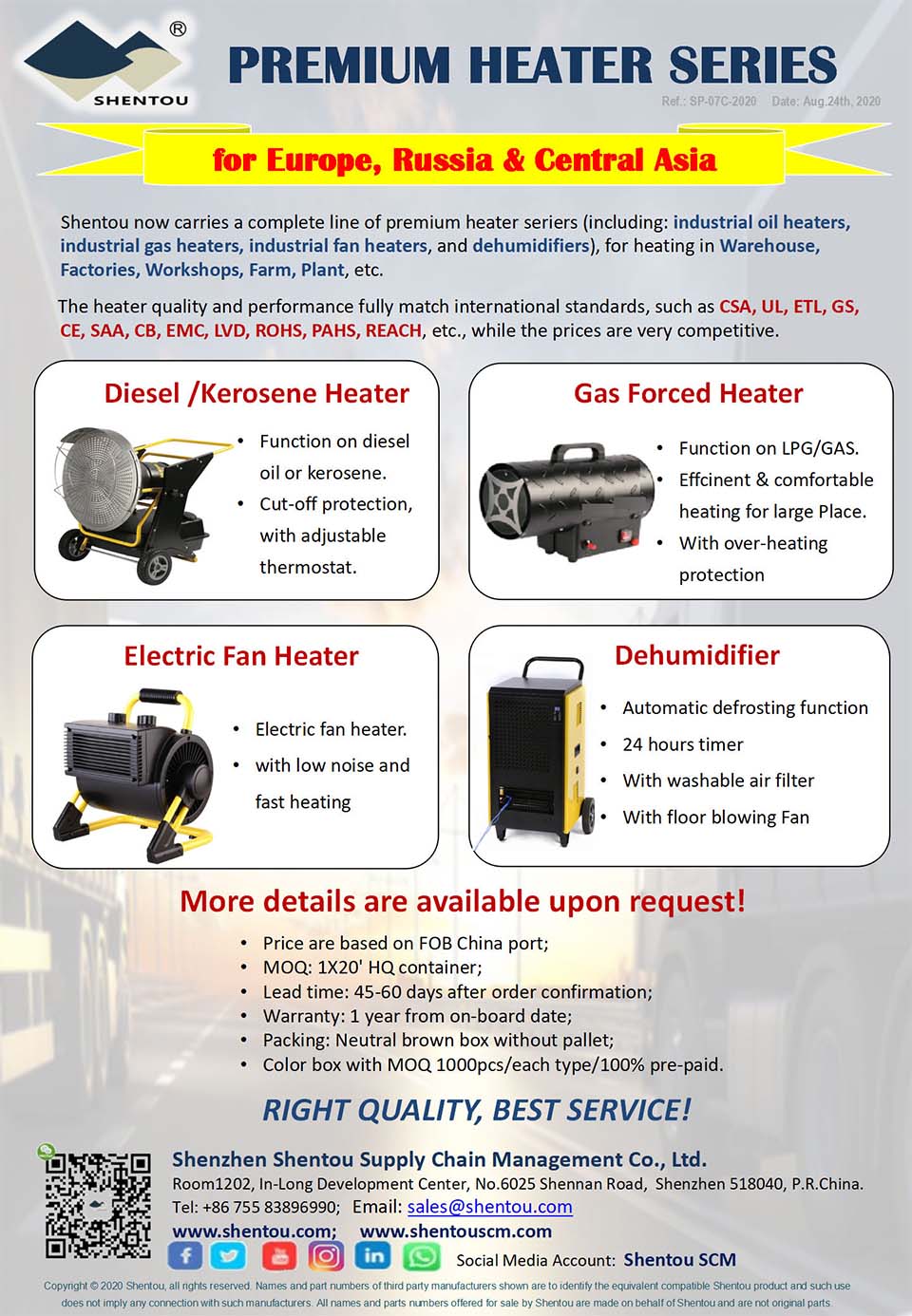 Copyright © 2022 Shentou. All Rights Reserved. Names and part numbers of third party manufacturers shown are to identify the equivalent compatible Shentou products and such use does not imply any connection with such manufacturers. All names and parts numbers offered for sale by Shentou are made on behalf of Shentou and are not original parts.