Limited-time offer! FACTORY INSPECTIONS @ 199 € each
For over 20 years, Shentou has been helping international OE and aftermarket clients in the automotive industry to develop, manage and optimize their China supply chain, especially with supplier quality management, i.e. QA & QC.
Factory inspection is one of Shentou's most popular services for international buyers, particularly during the COVID-19. Factory inspection is different from a standard factory audit which is a comprehensive assessment of the factory's overall quality management system based on the complete terms of the ISO9001 or IATF16949 standards.
Factory inspection provides international buyers with an efficient and cost-effective tool to assess the factory's basic capability in supplying quality goods so that the buyers can make reasonable purchasing decisions.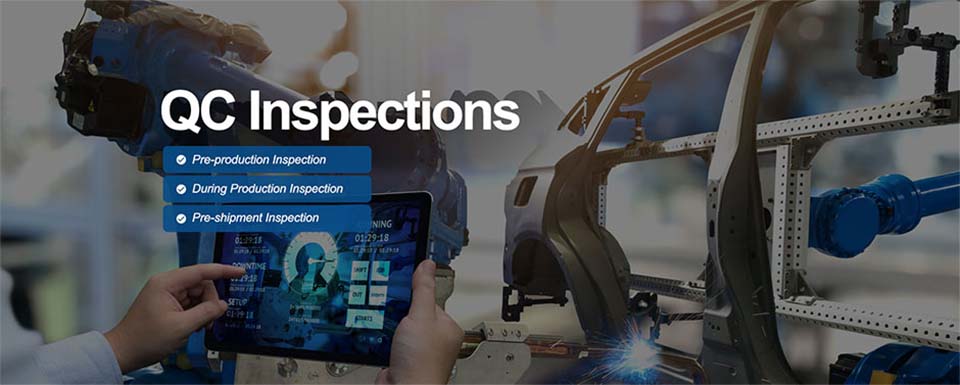 Inspection Scope:
Factory inspection examines the factory's basic information and the main process/content of the production implementation, including:
√ Factory's basic information
○ General condition, number of staff, production capacity, system/product certifications, revenues, market coverage, etc.
√ Management of the main raw material suppliers
○ Supplier evaluation, incoming quality control, supplier quality performance, raw material warehouse, etc.
√ Development and design of products and processes
○ New product development procedure, new product validation & confirmation, lab capability, etc.
√ Production process management
○ Staff, equipment/tooling, quality control, defective parts processing, material control, 5S management, etc.
√ Product management
○ Packaging management, finished parts performance testing, finished parts warehouse management, shipping management, customer complain processing, etc.
Service Scope:
√ Inspections of the factory as described above
√ Compilation of the inspection report which includes assessment of the inspection items
Basic Customer Input:
√ Notice of inspection by the customer and acceptance by the factory
√ The factory's full contact information
√ The products that the customer is buying or interested in buying
√ Preferred inspection date
√ Special inspection focus if any
Inspection Duration:
√ A standard factory inspection usually takes 1 day (8 hours) with 1 inspector on-site at the factory
Inspection Report:
√ Inspection Report, in both Chinese & English, to be submitted within 3 working days after the inspection.
Inspection reports may include data collected during Shentou's recently completed on-site inspections/audits at the designated factories.
Inspection fees:
To help international buyers deal with the quality management and control of the Chinese suppliers during the COVID-19 pandemic, Shentou is now launching a special Introductory Offer for the factory inspection service:
199 € per factory
Remarks:
● The fee is for one factory inspection at a single location for one product type, and all inclusive, covering travelling, on-site inspection, report writing, and all back office support.
● MOQ: Minimum 3 factories. A one-time surcharge of 199 € will be added if the number of factories to be inspected is fewer than 3.
● The actual inspection dates will be determined based on customer requests, factory's availabilities and the schedules of Shentou inspectors.
● The Introductory Offer is limited to the 1st order of up to 8 factory inspections by each new customer only, and valid for orders placed on or before the 31st of December, 2021
● When the Introductory Offer expires or where it is not applicable, the standard factory inspection price applies with the cost of each factory inspection at 499 € and no MOQ.
● Annual factory inspection package could also be custom-designed upon request
Other buyer services from Shentou:
– Factory Audits
– QC Inspections, including pre-production, during production and pre-shipment inspections
– Factory's quality management system (QMS) coaching services
– General supply chain management (SCM) services
Please check out www.ShentouServices.com for more details.
Contact:
Europe Lukas Lu
Mobile: +49-162 1998116
Email: gx.lu@shentou.com
China Sean Young
Mobile: +86-13923415730
Email: s.young@shentou.com
Copyright © 2022 Shentou. All Rights Reserved. Names and part numbers of third party manufacturers shown are to identify the equivalent compatible Shentou products and such use does not imply any connection with such manufacturers. All names and parts numbers offered for sale by Shentou are made on behalf of Shentou and are not original parts.