Economical & Durable Camping Trailer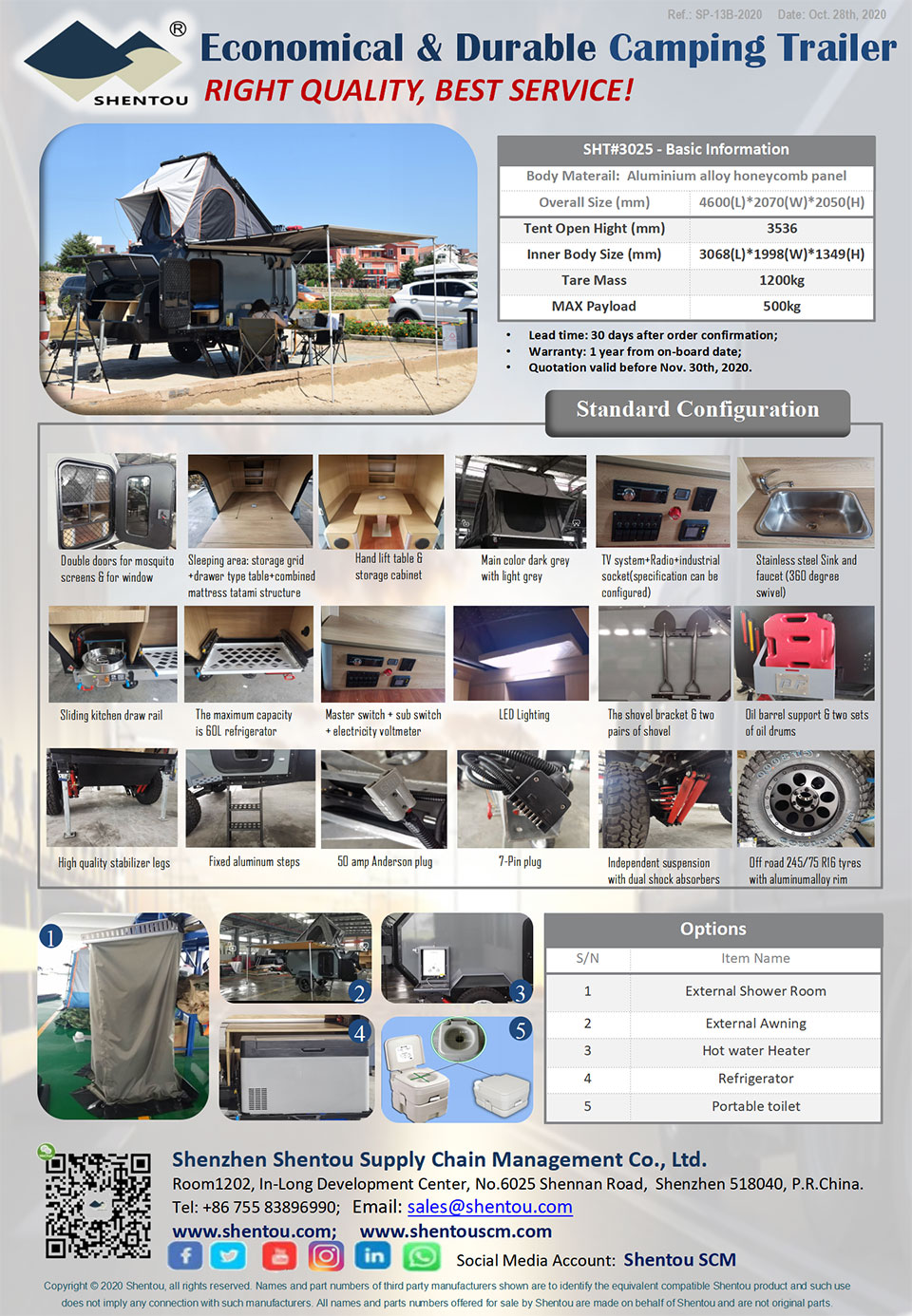 SHT#3025 – Basic Information
Body Materail: Aluminium alloy honeycomb panel
Overall Size (mm) :4600(L)*2070(W)*2050(H)
Tent Open Hight (mm) :3536
Inner Body Size (mm) : 3068(L)*1998(W)*1349(H)
Tare Mass: 1200kg
MAX Payload:500kg
Lead time: 30 days after order confirmation;
Warranty: 1 year from on-board date;
Quotation valid before Nov. 30th, 2020.
Copyright © 2022 Shentou. All Rights Reserved. Names and part numbers of third party manufacturers shown are to identify the equivalent compatible Shentou products and such use does not imply any connection with such manufacturers. All names and parts numbers offered for sale by Shentou are made on behalf of Shentou and are not original parts.