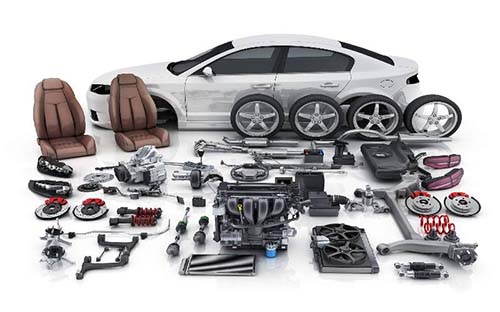 When international buyers try to work with suppliers who are offering lower prices, there are things the buyers should carefully watch for. Using the product of ratchet tie-down as an example, Shentou recommends the following issues for considerations based on its 20-year plus experience in supplier qualification and selection.
Checking the sellers' qualifications and product certification documents
When overseas buyers go to inspect and audit Chinese factories, they'd usually pay attention to the qualifications of the factories such as business licenses, quality system certifications (e.g. IATF16949 or ISO9001) and their validity periods. When the factory produces products such as ratchet tie-down which requires additional product certifications, experienced buyers would ask for such documents, but most inexperienced buyers would probably never realize these requirements and instead just focus on product prices and the appearance of the factories.
Currently all binding belts being exported to Europe are certified by the German TUV certification agencies in China. GS certificates with validity periods will be issued after the products pass certifications. Every year, the factories that have obtained the GS certifications must also accept factory audits by the TUV certification agencies. After the factories pass the audits, the validities of the GS certificates will be extended into the next cycle. Therefore, when checking the GS certificates, the validity dates of the GS certificates shallot be ignored.
Risk warnings:
A. Are the certified models marked on the GS certificates corresponding to the products being delivered?
B. Are the validity periods of the certificates still valid?
Verifying the production standards of the products
Generally, there are two production standards for binding belts being produced in China: En12195-2 standard which is applied to binding belts that are exported to the European regions and countries, and WSTDA-T-1 which is used for belts exported to the U.S. Therefore, we need to understand whether the supplier's quotations are based on the European standard or the American standard depending on the market requirement.
With more than 20-year experience in the European auto spare parts markets, Shentou has a comprehensive and thorough understanding of the European standards. We believe that the following three specifications among the many requirements must be met: breaking strength, extension webbing and Breaking strength webbing.
Risk warnings:
A. Are the applicable standards included in the supplier's external documents?
B. Have the on-site operation instructions adopted the requirements of the standards?
(To be continued)
By Felix SS YUAN