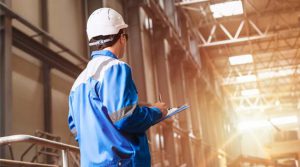 Things to watch for when inspecting or auditing the supplier's measuring instruments:
First, check whether the supplier has established a list of measuring instruments, and whether the list clearly defines information such as the names, manufacturers, calibration dates, next calibration dates, calibrators and calibration types of the measuring instruments.
Representative measuring instruments can be selected on site according to the production characteristics of the supplier. Take the brake disc manufacturer as an example, it is recommended to check the following:
●Length measuring instruments: vernier caliper, micrometer, CMC, etc.
●Precision measuring instruments: ring gage, plug gage, thread gage etc.
●Mechanical measuring instruments: tensile testing machine, hardness testing machine etc.
●Thermometric measuring instruments: thermometer etc.
●Other measuring instruments: metallurgical analyzer, spectrum analyzer etc.
These and other measuring instruments that are in use or not in use should be checked for the periodic calibration green labels or with other identical labels to prove whether they have been calibrated and met the requirements, whether the numbering of the measuring instruments are consistent with those in the list, whether the calibration dates are in line with the next calibration time and whether the internal calibration personnel are qualified, etc.
Check the validity of the external calibration reports: whether the external calibration reports provided by the supplier are by third-party testing agencies with qualification certificates attached.
The temperature of measuring room is also critical. Normally the temperature should be set at 20+/-5°C, and the humidity should be at 60+/-25%RH. Check also the records of temperature measuring.
Calibration of gauges:
● Check if the list of self-made gauges and special gauges clearly include information such as the name, number, manufacturing date, verification date, calibration date, next calibration date, calibrator, and calibration type of the gauges.
● Check whether the verification records and methods of self-made gauges are in conformity with requirements.
● Whether the purchased calibration parts or calibration blocks of special gauges have been tested by qualified third-party testing agencies.
● Whether the regulations on gauge maintenance and life management have been established.
By Felix SS YUAN