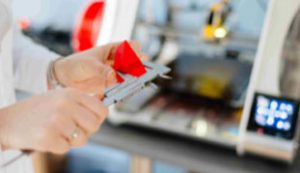 A European buyer came to inspect a brake disc factory in China recently. During the tour he visited the R&D lab, incoming inspection lab, molding sand lab, chemical analysis lab at furnace, machining workshop, coating & packing area, etc. and carefully checked the green periodic calibration labels on the Link machine, hardness tester, tensile test machine, metallurgical analyzer, spectrum analyzer, electric scale, thermo probe, dial gauge, position gauge, automatic detector and coating thickness gauge. All instruments with current validity dates on the labels were considered OK, while those without labels or with expired validity dates on the labels were determined to be non-conformities. The validity and conformity of the instruments themselves meanwhile were not checked.
The calibration of the measuring instruments not only demonstrates a company's capability in product quality control but also guarantees the long-term stability of the product quality. Every year, many international buyers of automobile spare parts would come to visit and inspect their suppliers in China for multiple times. The validity and conformity of the measuring instruments used by the supplier are naturally one of the key focuses during the inspections, but obviously it is not enough to just rely on the calibration labels.
Yet for international buyers not professionally trained in quality management, how the validity and conformity of the measuring instruments should be verified? In this article we would share our experience on what to watch for when checking the suppliers' measuring instruments based on our years of practices assisting international buyers to manage the Chinese suppliers' quality systems.
First we need to understand what the measuring instruments include and the differences between measuring tools and gauges.
Measuring instruments refer to the equipment that are used to determine the conformity of products, including general measuring instruments and special testing equipment. Instruments that are used for process parameter monitoring also include measuring equipment for safety, environmental protection as well as compliance.
Measuring tools are tools for measurements and calculations where the measured units and limits are directly displayed, such as ruler, electronic balance, protractor, and measuring cup.
Gauges are sample frames, sample plates and non-standard gauges including special test benches that are used in production, inspection and calibration to detect such dimensions as hole positions, peripheral shapes, relative positions of parts with complex shapes.
The differences between measuring tools and gauge are that measuring tools are universal measuring instrument whose data can be read directly, such as venire calipers, CMM (Coordinates Measuring Machine) and YVM (Quadratic Measurement), whereas gauges are instruments whose data cannot be read directly, such as jigs, fixture and gauge blocks. These gauges measure the part profiles or sides mainly through visual inspection, measuring meters, calipers, core bars, and plug pieces.
(To be continued)
By Felix SS YUAN