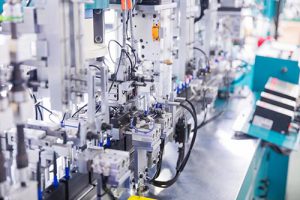 For international buyers who are purchasing machined parts in China, it is important to have some basic understanding of the machining process capabilities of your suppliers.
The most critical elements that assure a sound process include people, tooling, material, process control, environment, testing, recording and marking. Naturally when you inspect or just visit your machining suppliers, you need to ask the appropriate questions in order to understand and evaluate the level of their capabilities.
One of the fundamental areas in the machining process is obviously the techniques employed. And the following are some of the key questions you want to check for yourselves or ask your suppliers:
1. Are technical documents in place with every process? Do the documents include the process parameters (machining allowance, positioning method, tool speed, feed rate, etc.), the equipment and tooling to be used, the quality requirement, the critical control points, and the process inspection standards (inspection items, frequencies, methods, etc.)?
2. Check to see the document expiration dates for each process and whether the documents have been timely updated for each process and if they are consistent with the control plans.
3. Are work and inspection documents available on-site at each relevant workplace? Are self-check forms also available and have they been completely filled in? Are the records of finished products inspection also complete?
4. Are production plans on-site? How batch management system is implemented with batch circulation cards?
5. Are the control lines on the process control charts reasonable, accurate and meeting the control requirements?
6. Have project process cards been updated timely with any previous changes?
7. Has on-site visual management included projects that have had quality issues before?
8. Are emergency response plans in place with effective measures to deal with emergencies?
Answers to the above question could help you understand your suppliers' process capabilities so you can make sound evaluations of your machining suppliers.
By Felix SS YUAN