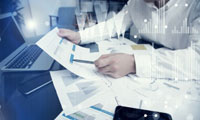 Many professional international buyers require supplier audits when they choose their aftermarket suppliers in China. Normally they would conduct onsite process audits based on the manufacturing procedures specified in the control plans submitted by the suppliers. Quite often, the process and content as described in the control plans are either not the same as the documents or methodologies checked onsite, or the control plans are not accurately implemented.
The control plan is a pre-determined and documented description of the controlled product and process. It is also called the quality plan which specifies how to control a component or production process of a product or the various special production features such as the key, special, and general characteristics. It is also a document of control method that describes the production process flow to ensure the product quality.
There are three types of control plans, covering the phases of prototype, pre-launch, and production.
While OEM suppliers have to strictly follow the 3-phased control plans, aftermarket suppliers usually have the production control plans only, if any. And even this control plan is mostly prepared upon specific customer requirement and it usually is a general plan, rather than one for every product the customer purchases. With the unique nature of aftermarket procurement of small quantities with multiple items, the implementation of control plans in production is understandably difficult.
Compared to the OEM process, the production considerations of products for aftermarket, for example product development, product or process change, are not as strict. Aftermarket customers are typically also not as well-versed in technologies or qualities as their OEM counterparts, so they are usually not able to raise specific quality requirements to their aftermarket suppliers. Consequently, the control plans are usually not strictly followed or neglected all together by the suppliers.
In the cases where the aftermarket suppliers do have control plans in place, it is not uncommon to see inconsistence between the plans and the onsite implementation.
Usually this is because the control plans are made up when customers request audits. The engineers would rush through the preparation of a control plan in the office that is based on a different control plan or a plan used by other companies. The product process specifications and the control method definitions are therefore usually weak, and they are not validated onsite. So when auditors ask for audit evidences during auditing, such as records or statements of product process characteristics, specifications, and control methods, the documentations provided onsite are not consistent with the actual control requirements, or the plans are not accurately followed.
Unfortunately, for many aftermarket suppliers the control plans are just for dealing with audits by customers, not for guiding and regulating the production activities.
By Felix SS YUAN