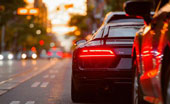 For the automotive OEM and aftermarket manufacturers, there are various quality management system (QMS) certification requirements to satisfy overseas customers in different markets. Other than the ISO/TS16949:2009 (now IATF16949:2016), some international customers ask for such certifications as the American QA9000, the German VDA, the French EAQF or the Italian AVSQ.
While most international buyers prefer their Chinese suppliers to have the IATF (formerly ISO/TS) 16949 certifications for their QMS as the top qualification criteria, regardless they are for OE or aftermarket, a fact not widely known among the buyers is that according to ISO/TS16949 and IATF16949, factories manufacturing aftermarket parts only are NOT eligible to be certified to the automotive QMS standards.
The ISO/TS16949 is a technical standard specifically for the global automobile industry. It has been developed on the bases of ISO9001, with specifications for the OEM industry. As such, it is applicable to the parts and components suppliers within the supply chain of the OEMs.
IATF16949:2016 has become effective since October 1st, 2016, to replace the ISO/TS16949. Starting from October 1st, 2017, no organizations can be certified to ISO/TS16949:2009, and all ISO/TS16949 audits (initial, surveillance, recertification or transit audits) will be stopped. Certificates to ISO/TS 16949:2009 will no longer be valid after September 14th, 2018.
In short, both the ISO/TS16949 and IATF16949 are for suppliers within the OEMs' supply chains. Consequently manufacturers for aftermarket only are simply not eligible.
In reality, however, some aftermarket suppliers have managed to become ISO/TS16949 certified by making bogus claims about their supplies to OEM, despite the fact that they are actually not and quite often they are not truly qualified either.
International buyers should be particularly aware of such suppliers, as typically they are doing this mostly for marketing purpose and without serious commitment to quality. It is important to bear in mind that those with nice certifications are not necessarily qualified as claimed, and those without proper certifications are not necessarily un-qualified.
By Felix SS YUAN