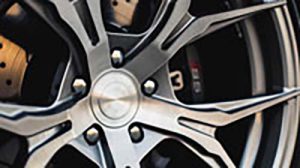 For long-term international buyers in China, many suppliers' qualities are generally stable in the early stage of cooperation. However, some unacceptable and sometimes batch-related quality issues may suddenly occur later (sometimes even several years down the road) from the same suppliers. This puts the buyers in a tough situation: should they keep purchasing from the same supplier or find a new one?
When initially purchasing in China, international buyers are usually cautious about choosing quality suppliers, and suppliers are also very serious about their product quality. After some time, especially when there are very few quality issues with their deliveries, the buyers will ease up on their control of the supplier quality system and product quality. However, this will almost always lead to inexplicable and unavoidable issues.
Such phenomena generally occur amongst Chinese automotive aftermarket producers who focus on product development and production for overseas aftermarkets only. These suppliers have ISO9001 certifications, and some have even managed to become TS16949 certified. Nonetheless, their internal quality management systems are weak.
While there are many direct causes of the aforementioned quality issues, from a quality assurance standpoint with regards to a sound quality management system, one of the fundamental and root problems is the lack of requirements on process and product audit plan and implementation.
Specifically,
In the early stages of cooperation, the production resources for the customers are relatively stable; for example, there are no significant changes in man, machine, material, method and environment within a certain period of time, which results in stable product quality.
Yet as suppliers continue to grow and expand, more, and sometimes major, changes take place within the production resources, which gradually brings potential risks to the initially stable product quality:
●Changes in quality-related personnel;
●Upgrades and adjustments in production and testing equipment;
●Replacements of and adjustments in production process;
●Changes inside or outside the organizations' environment
However, most aftermarket suppliers never undertake any regular process and product audits as well as the follow-up corrections and validations when the production resources associated with the original process and products for the customers have changed.
How should one deal with these challenges?
When international buyers keep purchasing regularly from relatively long-term aftermarket suppliers:
●Ask the suppliers to establish and implement systems and plans of internal process and product audits;
●Arrange regular inspections and audits based on the suppliers' different processes and product special characteristics with second or third-party audits;
●Undertake timely rectifications and verifications on nonconformities discovered during the audits.
By Felix SS YUAN