SHENTOU making good on fulfilling its social responsibilities
Since February of 2017, SHENTOU has put its commitment of social responsibilities to actions. After research and field study, Shentou has decided to focus on helping the minority Miao children in the remote Miao Village of Zhijin County in Bijie City, Guizhou Province, who are left behind by their parents who have to work in big cities all year around for better employment, a serious social phenomenon in China.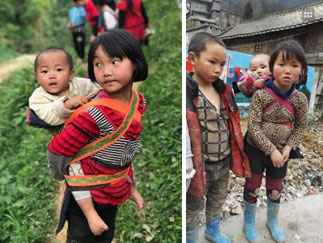 Starting in March, SHENTOU organized the first group of volunteers to travel to the Miao Village, visiting the children and the families to understand issues of left-behind children, the elders with no one to care for them and the opportunities of local employment and potential economic projects.

At the end of May, in association with students from the Chinese University of Hong Kong, Shentou sent the second group of volunteers to the Miao Village. A total of 11 people from Shentou stayed at the village for 8 days, helping with teaching at the local elementary schools, organizing after-school activities for the left-behind children and caring for the elders who are also left alone at home.